Publishing the own website on the internet or making it live is the dream of every fresher. If you want to publish your website for free then you are in the right place.  
Most of us learn new things like coding, development  & new technologies. Creating a website is only the first step in getting online, you will also need to host a website or in simple terms upload the website to the internet.  
How you will do that?  
You will need to purchase domain & hosting. The domain is the name by which you will be able to see your website over the internet. For example, codingbirdsonline.com is the domain name.  
And the second thing required is hosting. Hosting is the place where you will upload your website or your website's files.
  Purchasing domain & hosting requires money at least 1500 to 2000 INR, not considering from reputed hosting company providers like Godaddy, Siteground, Bigrock, etc. Otherwise, they will charge greater than this amount.  
Don't worry you don't need to purchase anything to publish your website.   Where can I host my website for free ??  
The answer is 000webhost  
You may be saying what's this? The is itself a website provides free hosting, you will not be charged even 0 $. How's it is possible?   Since it provides free hosting, so you will not get a domain like .com, .in,.org, etc.   You will get a subdomain like 'username' can be changed if it does not exist already.   Ready….?  Ok, follow the steps. You need to create the account. Don't worry it is free.
Signup
Open the website 000webhost.com. When you will open website and clicking signup you will get something like this
Email Verification
Remember you can not create two accounts by the same email id. After signup, you will get an email asking to verify your email so that your account can be activated. It is like this
Members Panel
After email verification, you will be asked that what you are interested in, what you want to create a website or blog like this. Simply skip all you will be redirected to members panel as …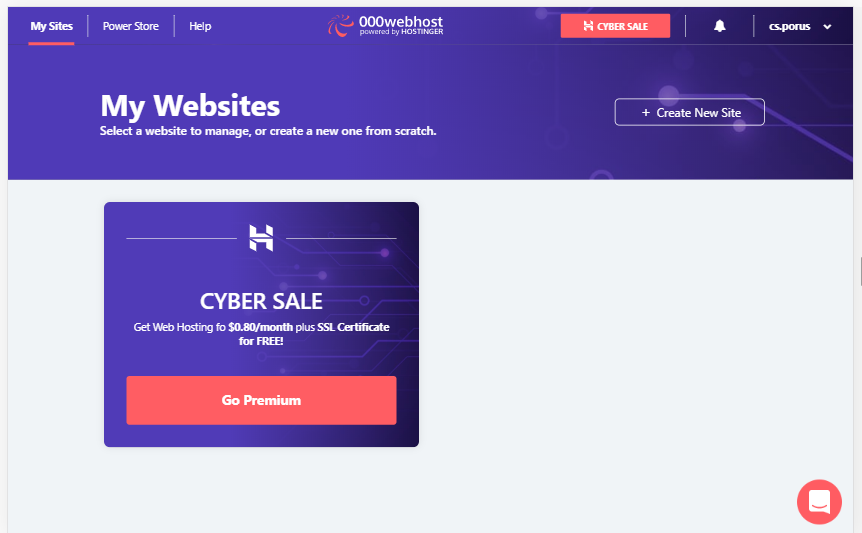 Create New Site
Now you can see there is a create site button click on you will get a popup asking to enter website name and a password, copy your password somewhere. Your website name will codingbirdsonline (assume) . Click the create button. First, it will check whether this website name already exists or not. If exists you will a warning to change it. If the website created you will get like this.
Now you have so many options like website builder, WordPress, WiX and file manager. You can check other options but here we will see how to upload your own website. For doing this click on file manager.
After that, you will get a panel to upload your website or create files. You can upload a zip file that contains your website files. I will upload an index.php file that has this code.
Publish your website
<?php
    echo "Hey ! I have uploaded my website !";
 ?>
Now your website URL will be http://codingbirdsonline.000webhostapp.com/
Congratulations !!, You have uploaded, hosted your own website free of cost. If you face any problem or missing some steps feel free to comment, I will help you. If you like this article please share it with your friends also.
Happy Coding 🙂